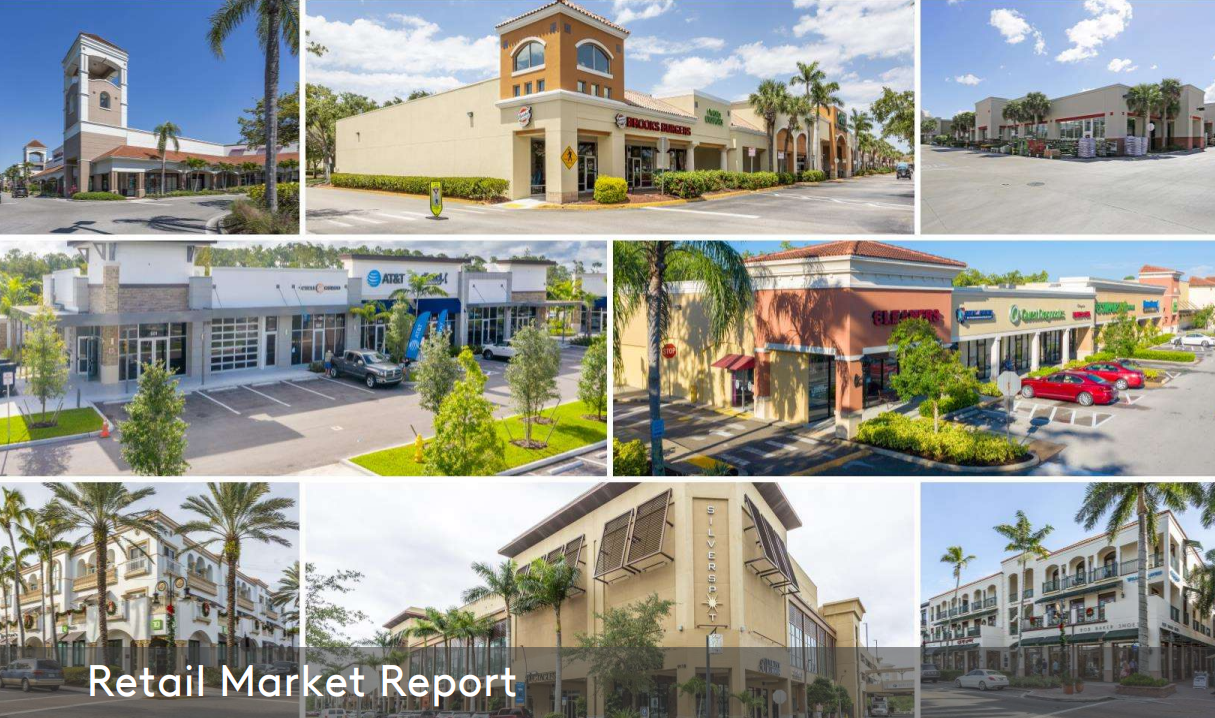 Thriving Retail Sector in Naples Driven by Population Growth and Affluence
Naples, the southernmost market in Southwest Florida, has emerged as a vibrant hub for commercial real estate, particularly in the retail segment. The region's economic prosperity can be attributed to several key factors, including a steady rise in population and its status as one of Florida's most affluent areas.
Over the past few years, Naples has experienced impressive population growth, attracting over 22,000 new residents from April 2020 to July 2022, representing a significant increase of 5.9%. While Naples has traditionally been considered a retirement destination, recent demographic shifts have revealed a surge in younger populations. The age groups of 20-29 and 30-39 have shown remarkable growth rates of over 18% and 16%, respectively, within the past five years.
Fueling the economic momentum is the region's robust healthcare industry, driven by a substantial population aged over 65. This demographic segment comprises one-third of the area's residents, contributing to the demand for healthcare services.
Naples' affluence is another crucial factor shaping its commercial real estate landscape. With a median household income of $100,700.00, as of June 27, 2023, according to Fannie Mae, the region stands out as one of the most affluent in Florida. This high income level plays a significant role in supporting the thriving retail sector, with strong consumer spending.

The retail market in Naples has witnessed remarkable success, highlighted by historically low vacancy rates. Currently, the vacancy rate stands at a mere 3.6%, the lowest it has been since late 2017. Limited new construction has played a part in maintaining this low vacancy rate, with only 57,000 square feet added to the market in the past 12 months.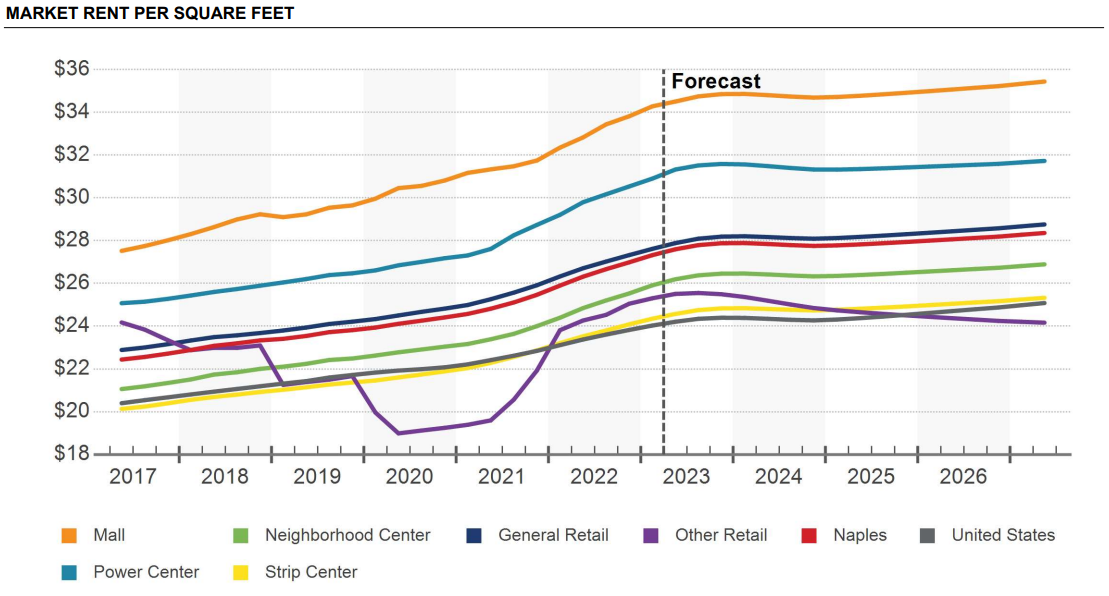 Moreover, the retail rent rate in Naples is among the highest in Southwest Florida, reaching $28.00 per square foot. This figure represents a 4.8% increase compared to the previous year, outpacing the national average. Neighborhood centers have seen the most substantial rent growth, with rates rising by 5.5% since 2022.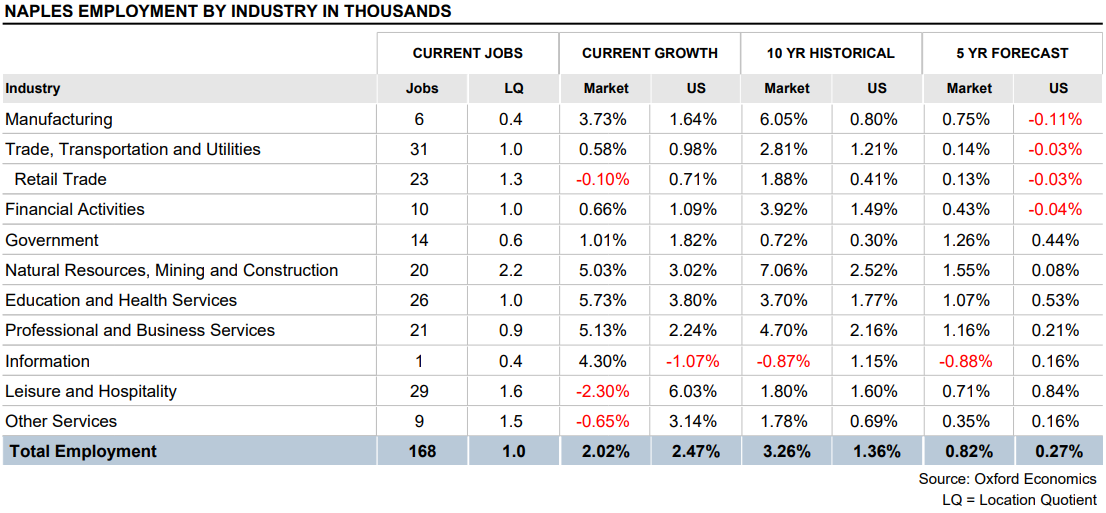 While the region's retail market remains strong, it is essential to note that employment growth has recently slowed compared to other Southwest Florida markets. Despite having fully recovered the jobs lost during the pandemic by October 2021, Naples added a mere 100 jobs in the past year, lagging behind its neighboring Fort Myers, which saw an increase of over 11,000 jobs. The leisure and hospitality industry suffered the most significant job losses, with 1,600 positions affected year-over-year.
Looking ahead, the retail sector in Southwest Florida's Naples is expected to continue thriving due to sustained population growth, the area's affluence, and its appeal as a tourist destination. With the ongoing influx of new residents and a strong consumer base, the retail market is poised for further success, making it an attractive investment opportunity for commercial real estate developers and investors alike.