The City of Cape Coral is recommending you wait to start fixing your home if it was damaged by Hurricane Ian.
The recommendation applies to other areas in Southwest Florida too. FEMA's 50% rule says your home improvements can't exceed 50% of the market value, or you'll have to bring it up to current code, which could cost you a lot more.
This rule will ensure more homes are built to code in the future. The 50% rule requires structures with damage exceeding 50% of their market value to be rebuilt to current flood evaluation and state building code standards.
While it would ensure better protection in a future storm, homeowners are worried about the price tag of starting over.
Below is Justin Lammer's south Cape Coral home, where he lived with his wife and daughter up until Ian brought chest-deep water inside.
The water took away memories like Lammer's wife's wedding dress and left the neighborhood filled with debris.
"It's like, gutted to the studs. I mean, you can't have any drywall. You can't have any cabinets that had mold. I mean, it was like a rainbow of mold colors," said Lammer.
Lammer's life is now out on the curb. He wanted his home fixed fast, up until, "I saw it on Facebook, the City of Cape Coral Government, they ended up putting a thing out that said is your home built before 1981? If so, do not end up doing any repairs until December. And I was like, that's strange. So I started looking into it. And they're saying that any of the potential improvements that we did on our home in the last five years could potentially count against us towards that 50% rule."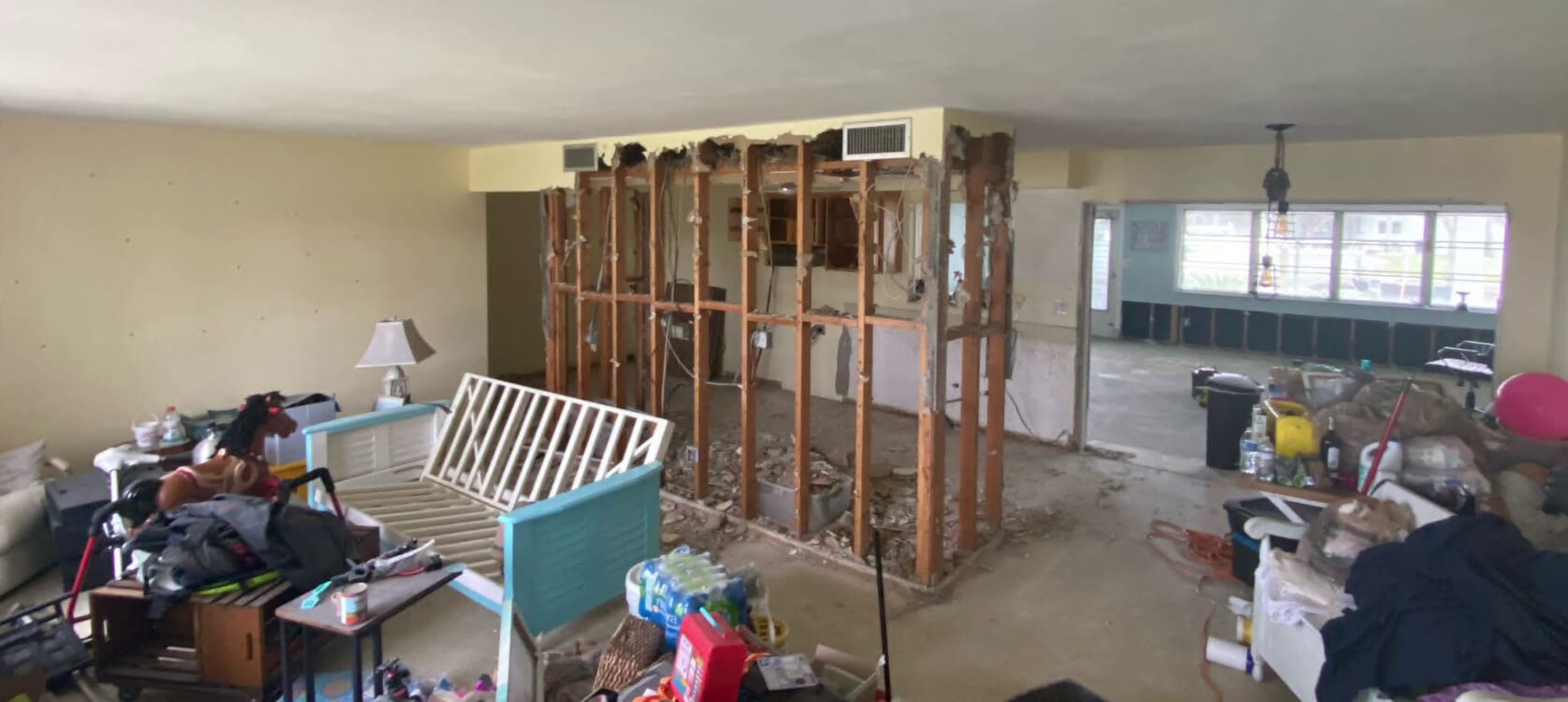 The 50% rule is a National Flood Insurance Program regulation requiring homes or buildings with damage exceeding 50% of their market value to be rebuilt to conform to the most recent codes in mind.
In Cape Coral, that means any permits filed over the last five years will count against a homeowner on top of the damage caused by Ian.
Tom Hayden, with the Cape Coral City Council, said that is why the council wants people to wait until December to make repairs. That way, the council has time to change the policy.
"The way that will work is we can change the ordinance, but we have to go through our processes that has to go through planning and zoning. First, we have to introduce the ordinance. And then at that point, then probably the first of December, we can act on it. We're not telling people they don't have to remodel. They're free to do what they want to do. We're just trying to get them information that if they're willing to wait, that they might get a break on the 50%," said Hayden.
"It's just kind of a kick you while you're down type deal. It didn't seem like we got the information, you know, none of us seem to really know about it. And it's like, we just right when you feel like you had a little ounce of hope. You know, when you meet a contractor, and they say, 'it's gonna be OK, we're going to be able to help you fix your home,' Then you hear this, and then you're like, 'I might not be able to even fix my home, I might have to demolish it, and I can't afford to rebuild it.' So it sucks a lot," said Lammer.
Cape Coral City Council said it is working to reduce the five-year permit window to a year or less that would count toward the 50% rule.
In Charlotte County, that time frame is one year.
Collier County said homes that require the 50% review are homes that are located in a high-risk Special Flood Hazard Area in which the Finished Flood elevation is not constructed to Base Flood Elevation plus one foot. The county also said it has not issued any guidance asking residents to delay work on their homes. For information about the 50% rule in Collier County, click here.
WINK News reached out to Lee County about their rules for permits that would count toward the 50% rule and have not heard back.
From: WINK News