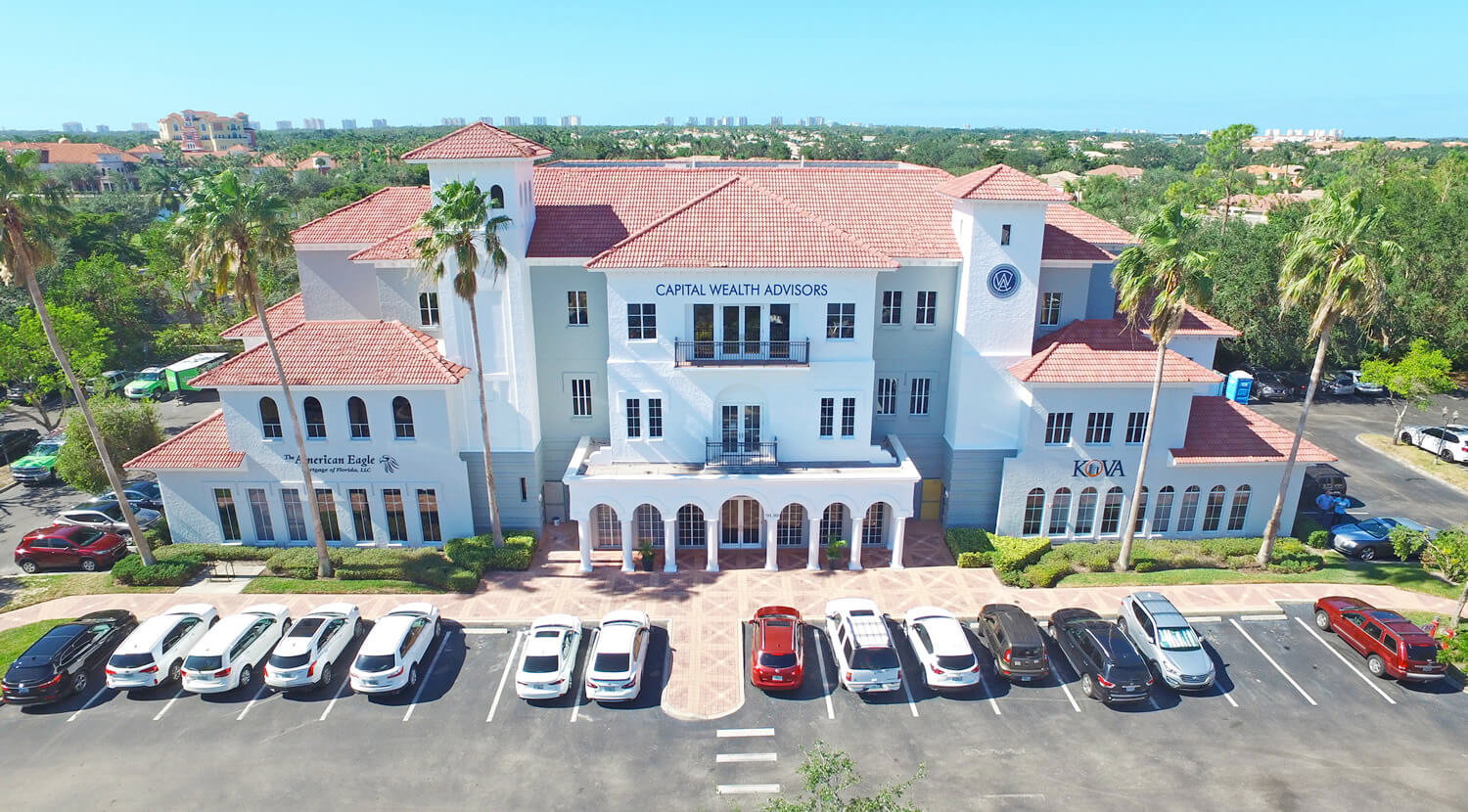 Located in Naples, Florida, KOVA Commercial Group offers southwest Florida's best real estate management services.
In commercial property management, professional service is essential to maximizing value and performance. Whether you own office buildings, retail spaces, or industrial complexes, having a dedicated team to oversee day-to-day operations is crucial. At Kova Commercial Group, we specialize in providing comprehensive management solutions tailored to meet the specific needs of our commercial clients.
One of the primary advantages of employing professional commercial real estate management services is the ability to optimize property performance and attract quality tenants. Our team at Kova Commercial Group understands the intricacies of the commercial real estate market. We leverage our expertise and experience to develop effective marketing strategies that target the right audience and attract businesses that align with your property's objectives. From conducting extensive market research to implementing targeted advertising campaigns, we work diligently to minimize vacancies and maximize occupancy rates for your commercial properties.
Tenant management is another vital aspect of commercial real estate management. At Kova Commercial Group, we strive to ensure that your commercial properties are occupied by reputable and financially stable tenants. We conduct thorough screenings, including credit checks and business evaluations, to ensure that prospective tenants meet your criteria. We also handle lease negotiations and renewals, ensuring that your lease agreements are favorable and protect your interests.
Financial management is a crucial component of commercial real estate management. Our team at Kova Commercial Group excels in financial reporting and strategic budgeting, allowing you to make informed decisions and optimize your investment returns. We handle rent collection, expense tracking, and financial analysis, providing you with accurate and detailed financial reports. With our expertise in financial management, you can confidently manage your commercial properties while focusing on your core business goals.
Maintenance and property upkeep are integral to the success of commercial real estate investments. A well-maintained property not only enhances its value but also ensures tenant satisfaction and attracts potential lessees. Our dedicated professionals at Kova Commercial Group coordinate routine maintenance tasks, promptly address repair requests, and conduct regular property inspections. By prioritizing property maintenance, we aim to create a safe, comfortable, and appealing environment for your commercial tenants.
In addition to property management, our team stays updated with the ever-changing legal and regulatory landscape of commercial real estate. We handle all legal aspects, including lease agreements, compliance requirements, and eviction processes when necessary. Our comprehensive knowledge and adherence to industry best practices safeguard your interests and protect you from potential risks.
At Kova Commercial Group, we recognize that each commercial property and client has unique needs. We take a personalized approach to commercial real estate management services, working closely with you to understand your specific goals and challenges. Our team crafts customized strategies that align with your objectives, ensuring optimal results for your commercial real estate investments. With open and transparent communication, we keep you informed every step of the way, providing you with peace of mind and confidence in our abilities.
Kova Commercial Group's comprehensive commercial real estate management solutions leverage our professional expertise, experience, and dedication to ensure the success of your commercial real estate investments. Contact us today to learn more about how our commercial real estate management services can benefit your business.