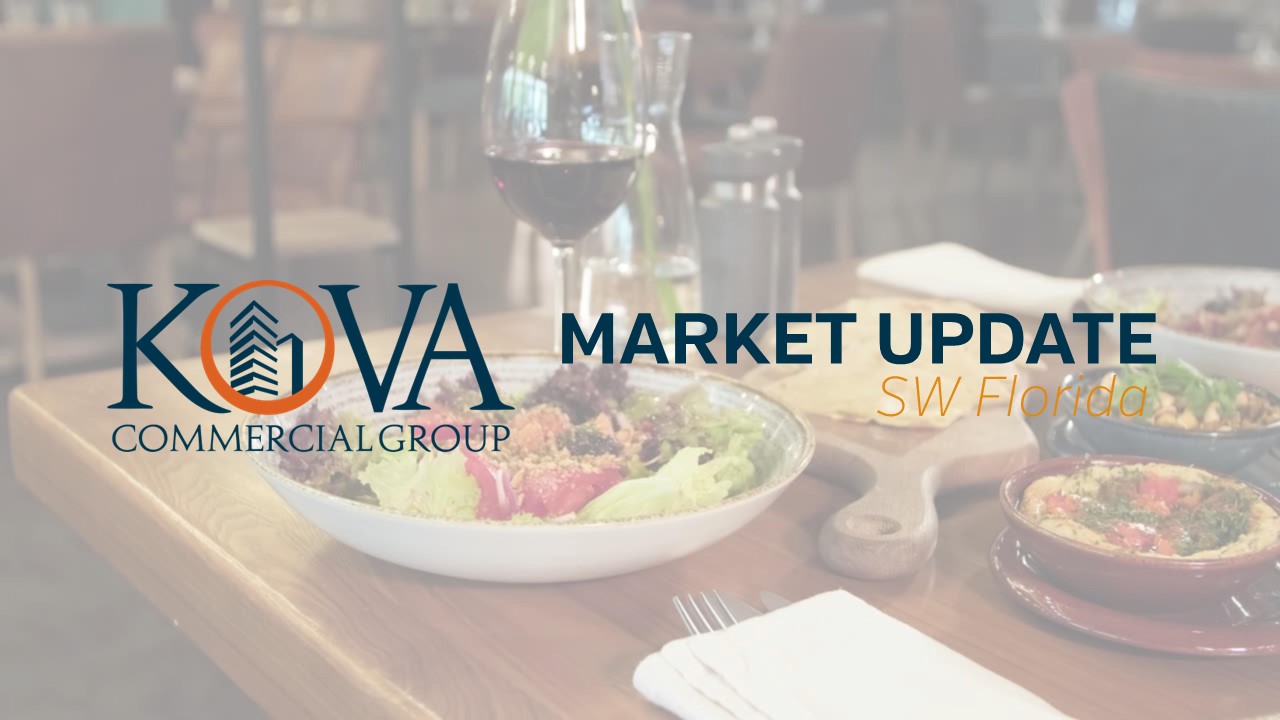 SOUTHWEST FLORIDA AND THE CULINARY ARTS
Southwest Florida's Restaurant Experience
Southwest Florida offers an extensive variety of culinary experiences, ranging from fresh seafood and farm-to-table produce at a casual waterfront wharf, to 5 star international cuisine at an exclusive members only dinner club. Florida ranks as the 4th largest state by number of restaurants[1], behind California, New York, and Texas.
What makes Southwest Florida attractive for Restaurant Owners
According to the National Restaurant Association and Florida Restaurant & Lodging Associations, it is estimated that by 2030, Florida will add an additional 213,000 jobs in the restaurant industry, for a total of 1,215,200. Charlotte, Lee and Collier counties have seen 94 new restaurants licenses issued since the start of 2023, along with 141 restaurants changing ownership.
The tri-county area boasts a population of approximately 1.4 million[2], with a substantial increase from tourists and seasonal residents during the winter months. With a majority of residents relocating to the area from various parts of the United States and abroad, restaurants are able to offer a wide array of culinary delights to satisfy the diverse community. Combined with the subtropical climate and relaxed atmosphere, and you have a recipe for success.
How can KOVA Commercial Group Help You
If you are thinking about bringing your restaurant or business to Southwest Florida, our knowledgeable team is here to guide you.
Through our market knowledge, KOVA Commercial Group has extensive insights of the local real estate market in Southwest Florida. We can provide information on property values, trends, and availability in the area, allowing you to make informed decisions about your restaurant location.
To meet our team, click here.
[1] Florida had 46,151 dining locations in 2021, approximately 2 persons per 1000 restaurants. According to Zippia "45+ Must-Know US Restaurant Industry Statistics [2023]: How Many Restaurants Are In The US"
[2] Charlotte County: 200,000; Lee County: 825,000; Collier County: 400,000
Restaurant Listing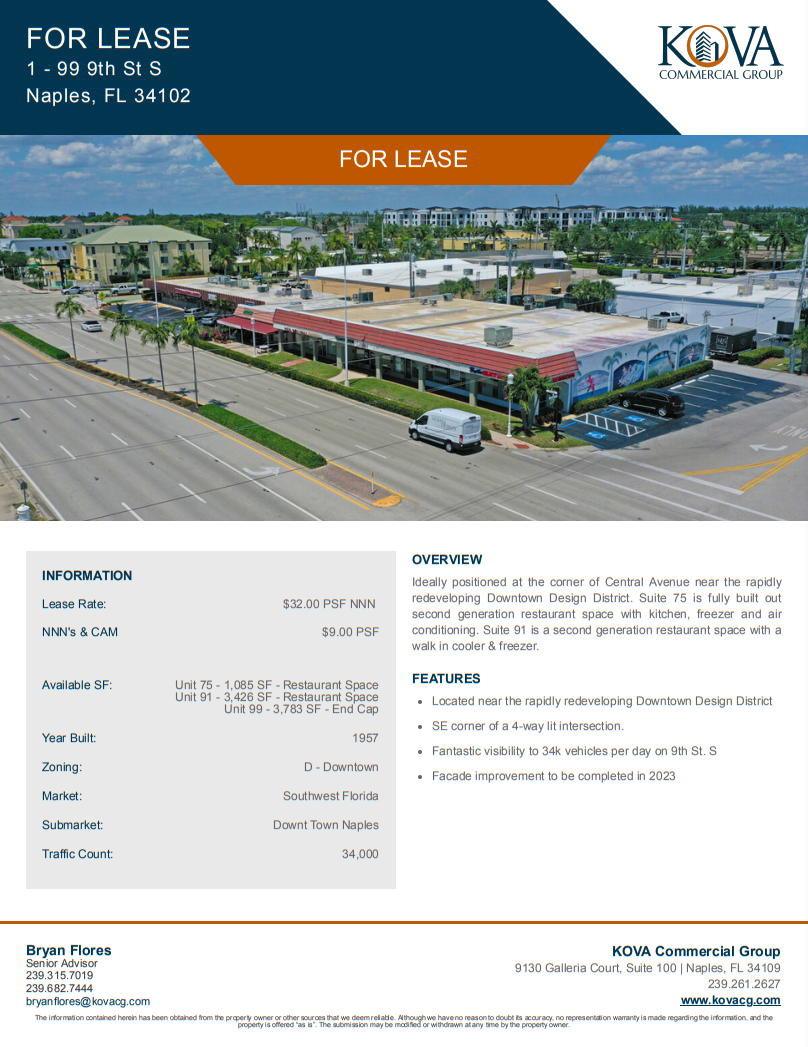 OUR LISTINGS
9130 Galleria Court | Suite 100 | Naples | FL 34109