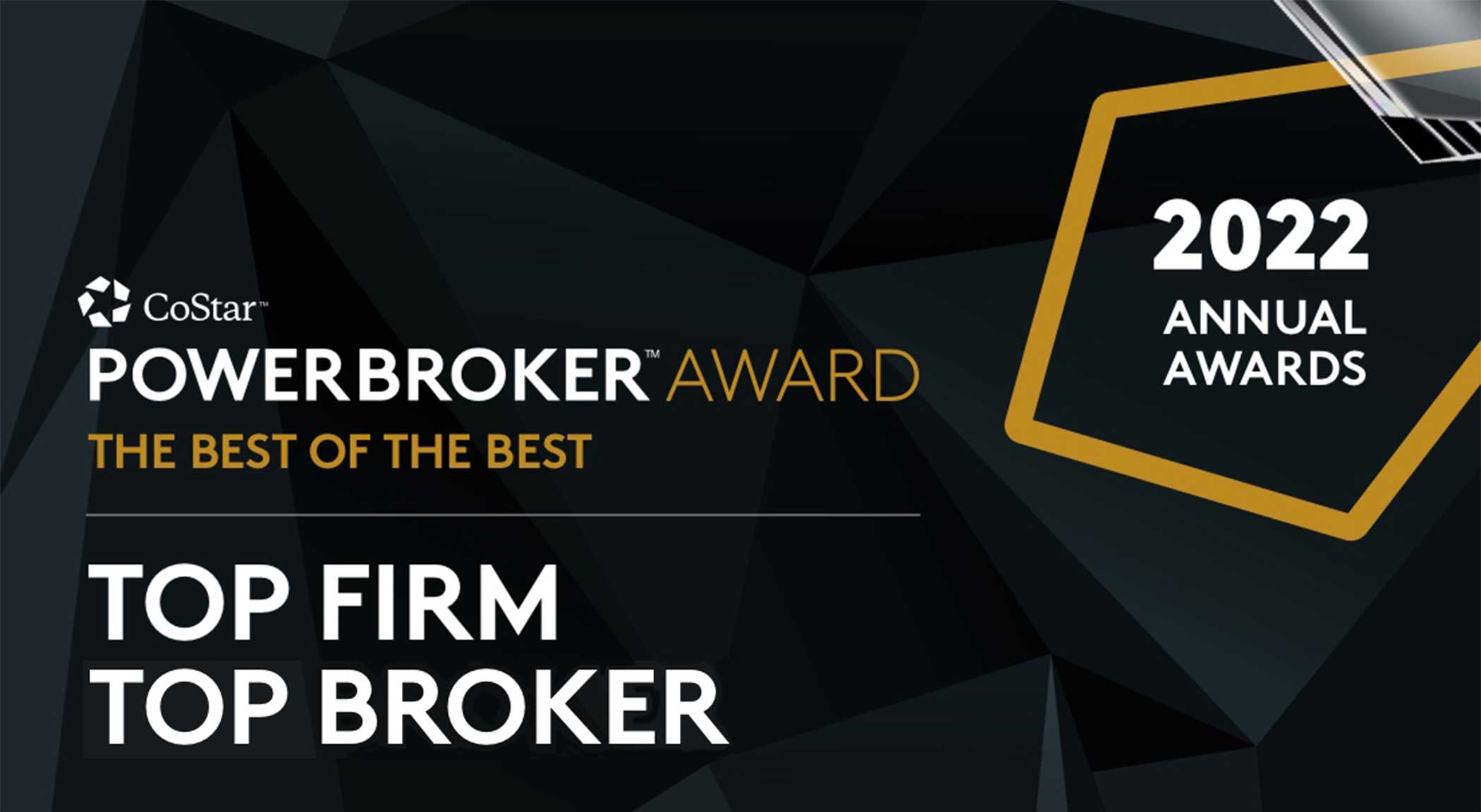 CoStar Group, Inc., a leading provider of commercial real estate information, analytics and online marketplaces, announced the recipients of the 2022 CoStar Power Broker Award, recognizing professionals and firms who closed the highest transaction volume in commercial real estate deals in their respective markets.
In Southwest Florida, KOVA Commercial Group has been recognized as a Top Leasing Firm with the prestigious industry award. Furthermore, Todd Sabin has been recognized as a Top Office Leasing Broker.
The CoStar Power Broker Award program has honored the industry's elite for 23 years. Please help us in congratulating Todd and his team on their 2022 CoStar Power Broker Award in Top Leasing Firm and Top Office Leasing Broker in Southwest Florida.
At KOVA Commercial Group, we continue to strive to be the best in the industry. Our fully integrated group of companies offers our customers sound solutions in their real estate investment planning and execution. Our dedication, foresight and financial understanding of real estate as they correlate to wealth and investment management is what sets us apart.